Wayne Seiberlich – Isanti County Sheriff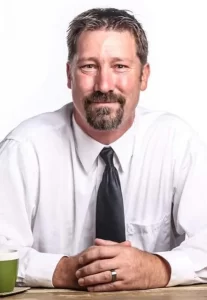 The Isanti County Sheriff's department is YOUR department. Put your trust in me to protect you and our community by addressing the most pressing issues:
Proactive Policing
Stop crime migration to Isanti County by expanding surveillance and undercover operations. Learn more about my 9 years of undercover experience in narcotics…
Drugs
Expand the drug task force to protect outlying areas of Isanti County and implement Drug Courts which go beyond punishing current behavior. Learn more about Drug Courts…
Senior Citizens
Keep them safe by preventing the crimes that target them. Learn more about fraudulent financial scams…
Therapy Dogs
Law enforcement therapy dogs would be a part of my enhanced mental health program for officers, first responders, and victims of crime and children's trauma. Learn more about therapy dogs in my Vision for Isanti County
---
I am a Constitutional Rights Sheriff
I will uphold the Constitution. I believe that the People hold the power, not the Government.
---
Update – Endorsements:
ㅤ
"My name is Russ Monson, retired Isanti County Sheriff. Isanti County residents are fortunate to have 2 very qualified candidates for Sheriff. They are both experienced and well educated in law enforcement and leadership. Although I believe one candidate stands out above the other. That is Wayne Seiberlich. We need a Sheriff that will be there leading the office in tough times. Wayne will be there no matter the day or time of day. He is completely dedicated to the office and service to the citizens of Isanti County. You can count on Wayne to be there when there are tough times and these days that is very important. Please join me in voting for Wayne Seiberlich as the next Isanti County Sheriff."
Russ Monson, retired Isanti County Sheriff, Braham
ㅤ
"As the former Sheriff of Isanti County, I am writing to give my endorsement to Wayne Seiberlich for Isanti County Sheriff. Wayne has worked for the Isanti County Sheriff's department for 20 years. He has the experience as an investigator to send a message to criminals that crime will not be tolerated. I have had the opportunity to work with Wayne for years on the Isanti County Fair Board. He is committed to serving our community and protecting it. Please vote for Wayne Seiberlich for Isanti County Sheriff on November 8."
Ken Harder, Cambridge
ㅤ
"As a former candidate for the Office of The Isanti County Sheriff, I am writing to ask that my supporters now support Wayne Seiberlich for Sheriff. As a veteran of 35 years as a sworn deputy/policeman, I feel that I have a keen sense of what it takes to be a great leader. Wayne possesses all of those qualities and more. I have known Wayne during our careers and his work ethic is impeccable. His dedication to Public Service is impeccable. Thank you in advance."
Mike Longbehn
"Through our local sheriff's race, we've heard the phrase 'proven leadership' as a virtue and strength in a candidate, and I don't disagree; but as a former sergeant with the Isanti County Sheriff's Office, I'd like to explain the difference between leadership and management.
Management is simple. From a management perspective, the sheriff has two main duties: there is a set of policies and procedures to operate by and a budget set by the county board to operate within. Managing is the process of dealing with or controlling things or people. Anyone can be taught how to manage.
Leadership, on the other hand, is an ability a person either has or doesn't have. When leadership must be taught, it isn't genuine. Wayne Seiberlich is a leader. Management can be incorporated into leadership, but a true leader inspires and teaches. A true leader leads by example and recognizes and promotes the achievements of those around him. Genuine leaders do not seek publicity.
Wayne Seiberlich shows these traits and has done so throughout his entire career. It is why he was a Field Training Officer early in his career and a role model for officers learning the job. It is why interns with the department were paired with Wayne. It is why retired Sheriff Russ Monson openly supported him in his letter to the editor, and it is why we sergeants are also supporting him.
Wayne has repeatedly said that a good leader must do two things, you must first discover yourself and know what you stand for. Secondly and equally important, a leader must next forget himself. He said a leader who can't forget one's self will lose themselves to the popularity of being sheriff and thus lose sight of the purpose of being sheriff.
This is real leadership. This is someone who's not running for sheriff for himself, but for what he can do for us in that position. We encourage the citizens of Isanti County to research your candidates for sheriff. Learn what they have accomplished and how it was done. Examine their service records and see who has received accommodations and awards which reflect their efforts. Then ask yourself what 'proven leadership' really means."
James Johnson, Sergeant, Isanti Co. Sheriff's Office (Ret.), Isanti
---
Resident of Isanti County for over 30 years
20 years with Isanti County Sheriff's Office
2016 and 2021 Officer of the Year
9 years Narcotics Investigation, 6 years Undercover
3 years Fraud & Forgery Investigation
9 years Isanti County Special Response Team
Elected Positions and Grant Writing Experience
Former President, Grandy Lions
B.A., Law Enforcement Alexandria Technical & Community College and Metro State University